Signup for our FREE Word of the Day email list. Get a new Word of the Day in your inbox every day with a word, its meaning and its pronunciation.
Available for 14 languages including French, Spanish, Japanese, Chinese (Simplified and Traditional), Italian, Korean, German, Hebrew, Greek, Russian, Portuguese and Inglés (English for Spanish speakers).
The email includes a link to the word's audio pronunciation. You can also save the word to a learning list that allows you to build a collection of words that you'd like to revisit and study.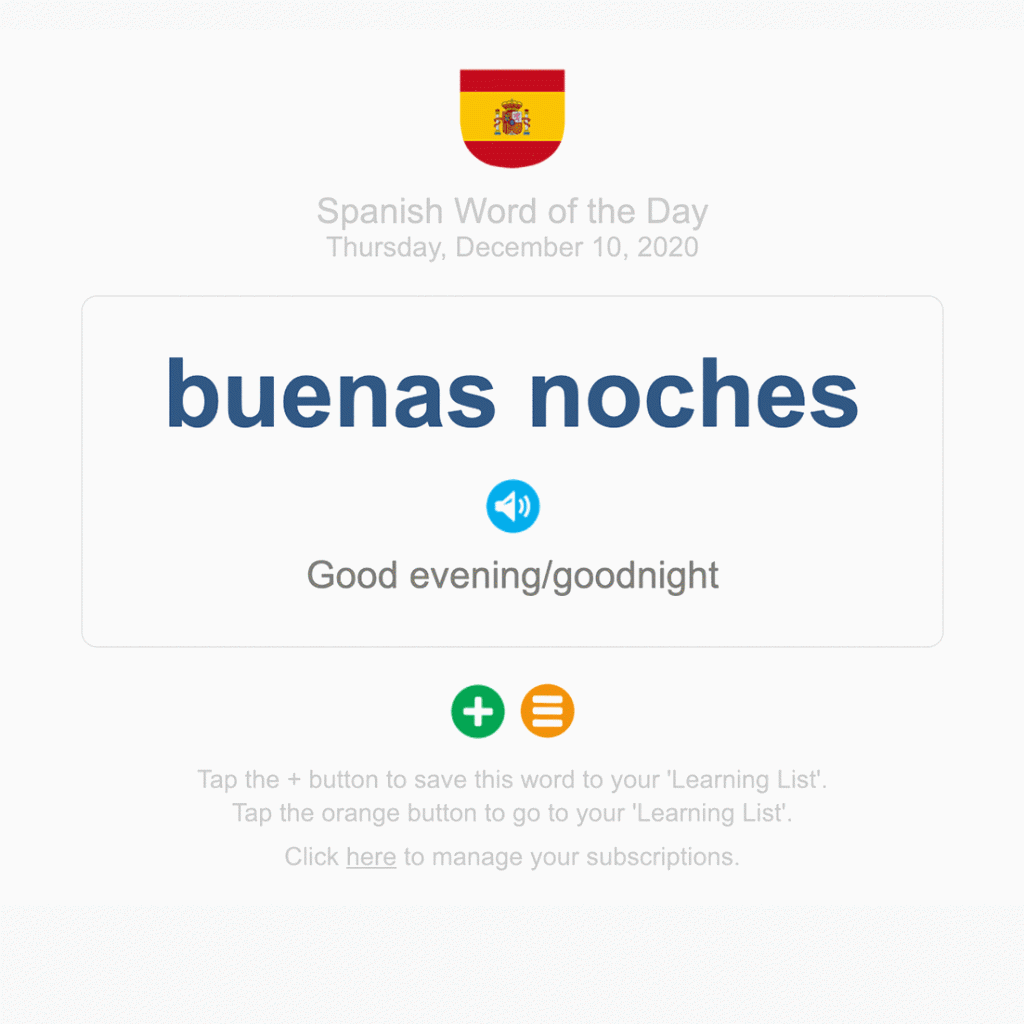 Sign up by visiting our homepage www.declansoftware.com and wait for the popup to appear, then select the languages you are interested in and enter you email.